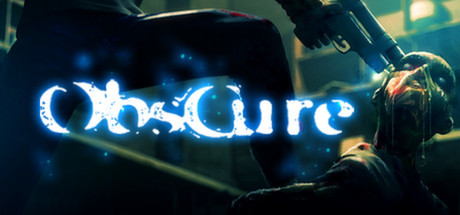 Body Horror
ObsCure is a survival horror title from 2004 that was released on the Playstation 2 as well as the original Xbox, and eventually ported to Steam. It's unique in the fact that it features drop-in co-op, allowing you and a buddy to control two out of a small cast of high schoolers. In fact, I'd very much recommend playing the game this way if possible. The controls and camera may be a bit janky, as thirteen year old games tend to be, but I personally had a lot of fun with it back in the day.
ObsCure follows four students of Leafmore High, as they lock themselves within the building to investigate the strange disappearance of their friend who never came home the school night before. It doesn't take long for them to discover that sinister things are happening after-hours.
The game has an aesthetic of a B-horror movie, so keep that in mind if you wish to play or watch it for yourself, which I'd recommend that you do. It's a fun and tense experience, full of some legitimately terrifying and disturbing situations, along with a mechanic that really stuck with me…
If you die while playing, your controlled character dies canonically, and you must switch to a remaining cast member.
There are a couple bosses and puzzles scattered within, as well as a light mechanic that creates some really unsettling situations as the darkness in a room grows rapidly while you wait for your flashlight to recharge…
If you've played Obscure or it's sequel before…
What were your thoughts?

Which of the two did you prefer? Why?
I'd prefer spoilers to be properly marked, since I think this game can be a really fun experience that I wouldn't want to be ruined for anyone interested in starting it.
---
P.S: This is my first time beginning a thread, so I hope I've done everything correctly… If not please let me know! I'd personally love to see a proper LP done of this game, but am not rightly equipped to do so…