What happens when a math major with very little disposable income meets a complete lack of artistic talent? You get this thread! I'm irwegwert, and I harness all of the powers of MS Paint to draw horrifying fusions of Sonic the Hedgehog and whatever else I can think of.
How bad are we talking here?
Pretty awful, honestly. Has anything good ever been drawn in MS Paint? Still, here are some examples that I am most proud(?) of: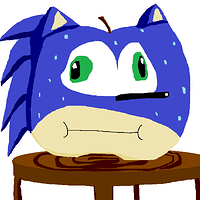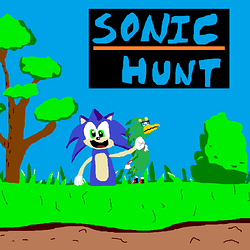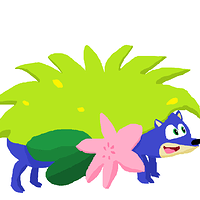 You can see the rest of my abominations here.
Why are you subjecting people to this?
Essentially, I have a fatal flaw, besides my inability to draw well: I have no motivation to do anything. I have a lot of fun trying to make art, but I can't get myself to actually sit down and doodle. Plus, I don't really have any inspiration.
That's where you come in: If there's something that you personally would like to see drawn poorly as Sonic the Hedgehog, then today is your lucky day! Feel free to just yell at suggestions at me, and I'll do my best to get it done. After all, nothing is better motivation than the feeling of disappointing someone! Due to the """quality""" of my art, I'm doing this for free. Besides, I'm sure this thread will be buried once actual artists show up, so who cares?
Can I post my Sonics too?
I literally can do nothing to stop you. Also, please do. The more Sonic in the world, the more miserable everyone is! Plus, there's no way to draw a wrong Sonic.
Why have you tainted these good forums with Sonic?
No comment.