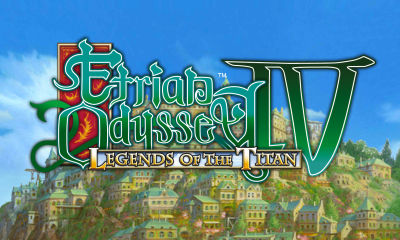 Etrian Odyssey IV?
Hello, and welcome one and all to my playthrough of Etrian Odyssey IV: Legends of the Titan! For those wondering what Etrian Odyssey is, it's a now-eleven-years-running series of dungeon-crawling JRPGs with a focus on party customization and exploration. Etrian Odyssey really excels at fun, strategic dungeon crawling while you map out the floors of the Labyrinth, at the expense of a slightly lacking story. It's notoriously difficult as a whole, but Etrian Odyssey IV offers two difficulties- Standard, for people who enjoy the difficulty of the series, and Casual, for people who don't want to worry about getting party wiped during their stay in the dungeon.
Why this game?
No special reason really, other than the fact that I haven't seen another complete screenshot playthrough of the game.
Spoiler policy?
No thanks. Etrian Odyssey isn't story heavy, granted, and I don't care about spoilers personally, but in case someone reading this hasn't been informed of the plot before, might as well not ruin it for them.
List of installments: