Hiya! I'm Mizu and this is my first time posting my LPs on a Big Kid forum, so I'm a little nervous… But I decided to play Azure Dreams because it's the first game I remember ever renting for the PS1 when I was a kid and I liked it so much, I bought it ages later.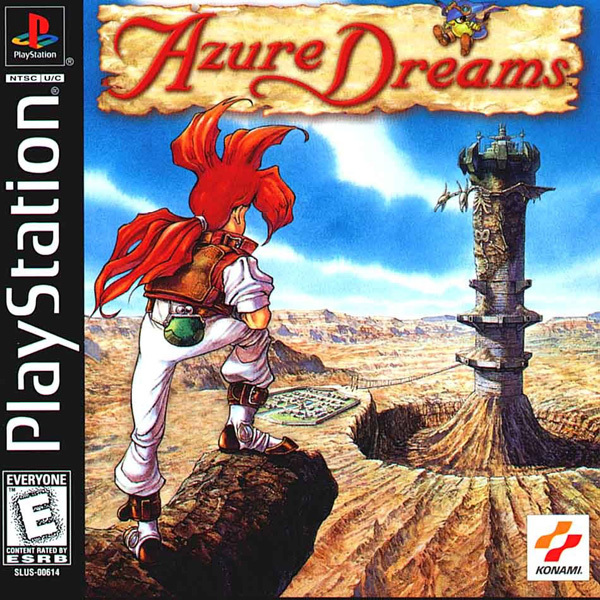 For people that don't know, Azure Dreams is a hot mix between a roguelike and a JRPG. One portion of the game is spent talking to people in town, upgrading buildings, and getting those sweet relationships with people going. The other part is climbing a randomly-generated tower with a limited amount of inventory space and monster companions and seeing how high up I can get! Fun!
This is going to be a solo video LP, with episodes kept pretty short (12-15 minutes) and HOPEFULLY weekly updates. I'd rather there be no plot spoilers in posts from people. Feel free to comment on what's already happened or Sweet Tower Climbing Tips, though! I'd also really appreciate any feedback of any kind so I can grow in the future! Thank you!
Part 1: https://youtu.be/rBZ5DU6k-Ek
Part 2: https://youtu.be/oVcC-LhxO1c
Part 3: https://youtu.be/8ewkWi5JgOg
Part 4: https://youtu.be/gM8j15u3j1M
Part 5: https://youtu.be/2oNpft6EN94
Part 6: https://youtu.be/5v8y_ma4zNI