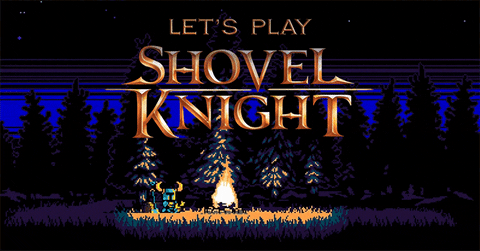 Shovel Knight is the best Mega Man game I've ever played.
Released in 2014, Shovel Knight is a love letter to everything retro about video games. There are tons of things about Shovel Knight that you can point at and recognize what influences it, ranging from Castlevania to Zelda and even some Mario-- all series' that are respected in their own rights. …but while their legacies stand the test of time, that's not always the case with the gameplay itself. Rose-tinted glasses are a powerful thing. The games sometimes don't look as good as you remember, their difficulties occasionally out of balance, or their objectives and story may find themselves poorly translated and unclear.
…but Shovel Knight is more than just a retro indie platformer-- Shovel Knight is the game you remember your favorite retro games being, glasses and all. While it strives to look native to a Nintendo Entertainment System, it isn't afraid to cheat to make things look better than the NES was capable of pulling off. It stretches the rules of what soundchip was allowed to create a lively soundtrack. But most importantly, by being so far removed from that era of games it is given the breathing room to take its time and learn from them. It recognizes where retro games succeeded and adapts that style where it can, but it also understands where they falter and substitutes modern game design in its place.
It satiates my craving for the games I used to play… and yet, despite being an amalgamation of games from years past that have since gone on to establish long-lasting histories, Shovel Knight stands tall as a beast of its own. It is Ninja Gaiden and it is DuckTales and it isn't ashamed to show that, but through it all it's remembered not as the parts that it's comprised of but as itself-- Shovel Knight.
Let's pop in the cartridge, gather 'round the CRT, and play.
…it's a metaphorical CRT, of course. While this game has been released on basically every platform, it is not actually out on the NES. No, I'll be playing on the Wii U instead. An amiibo will be involved at some point because what good is it to pretend it's the 90s if you don't have toys to play with?