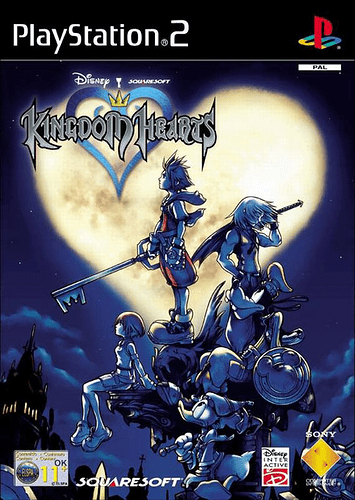 No doubt plenty of you have already heard of this series, but just incase, this game is the first in a series of games that are mostly a crossover of Disney and Final Fantasy. The first game is pretty much simple and easy to follow, which is what this LP will be about.
Why the original PS2 version and not the Final Mix or PS3 HD remix?
Well, I don't have a PS3 or a capture card, so the HD remix is out. While a translation patch for the PS2 Final Mix version does exist, it's very buggy and can outright lock you in certain places. Plus, there are quite a few changes that Final Mix does that I don't like.
EDIT: I have however managed to find a version of the PS2 Final Mix English patch that doesn't break the game, so after part 5, we will be switching to that.
Why not play on the hardest difficulty?
I'm not very experienced with this game compared to later ones. As such I'll be playing on Standard difficulty so that I can keep up a steady pace.
So why are you doing this LP?
Well, the Kingdom Hearts series is one of my favourite series of games. Mainly for the gameplay. I don't really have much of an opinion of the overall story. It has been a long time since I've LPed a game that I like though, and I thought that I'd best start with this one, what with the release of 2.8 and the (unlikely) release of 3 in 2018.
So how will this LP be done?
This is going to be a post commentary LP, done with my friends Swari, Handell, and Albis. It won't be a 100% run, because I don't fancy grinding for synthesis materials. I'll be showing off all of the optional bosses that this version does offer. Post commentary makes it easier to edit out any spoilers that my co-commentators and I may say, and around my lack of skill at the game, like this: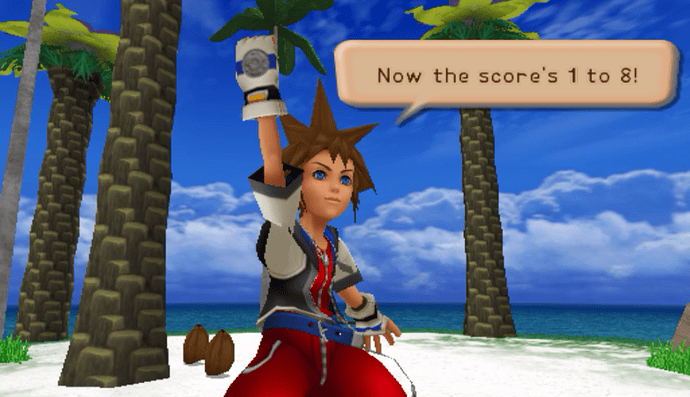 RULES FOR THE THREAD
No spoilers for this game and especially for future games. While this game has been out since 2002, some people still won't know anything about it, so keep anything that happens in future games to yourself. We are going to try to not spoil anything in LP itself. Keyword being "try".
Also, only talk about a plot point in this game if it has happened in one of the videos. No discussion of plot points that have yet to happen in the LP itself.
Other than all that, hope you enjoy the LP!
Video list:
Part 1 - The Awakening
Part 2 - Destiny Islands Act 1
Part 3 - Destiny Islands Act 2
Part 4 - Traverse Town Act 1
Part 5 - Traverse Town Act 2
Part 6 - Wonderland Act 1