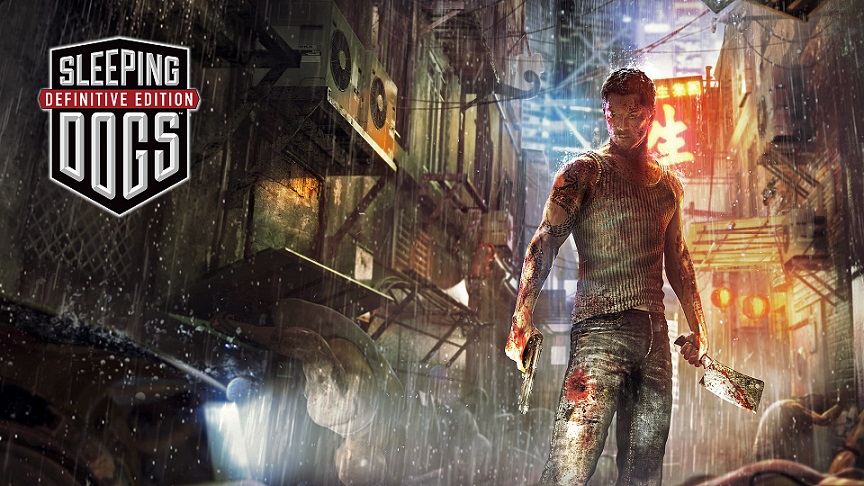 What is this game?
Sleeping Dogs is an open-world action game released in 2012 from United Front Games(RIP) and Square Enix. Many parts of it are standard for these kinds of games; you can race cars, beat up thugs, or stumble into a whole bunch of side stuff while exploring a sandbox world.
What really sets the game apart is the story and setting. You play as Wei Shen, an undercover cop trying to infiltrate the triad scene of Hong Kong. Wei constantly struggles to find a balance to please the bosses in both of his two lives. While Wei works his way higher in the criminal underworld, he must also do his part in detaining its key members, all under the constant threat of blowing his own cover.
Everything in the game has a distinct Hong Kong flavor to it, from the environments to the Cantonese-speaking NPCs. Gunfights are few and far between in this gun-controlled state; Wei instead gets by with his own kung fu skills. He can even visit his old dojo to learn sage advice from his old master. The game borrows a lot of concepts between other big games of its time, but still manages to make its own distinct feel.
Since its release, no one else has really tried to make a big game that is of a certain place like this. With United Front's office now permanently closed, we may never see a game quite like it again. It deserves to be shared, which is why I'm here.
The LP
I'll be playing the game with my friend Lauren, who's coming in completely blind to the experience. We'll be going through the definitive version, which came out in 2014. The newer version has up-ressed textures and runs at 1080p on modern consoles and PC. It also comes installed with all of the DLC missions, which we'll get to eventually. Updates will (hopefully) be going up weekly.

Spoilers


No discussing spoilers for anything we haven't gotten to. Any parts of the story we've covered in the LP are fair game.