So, RPG Maker games can be great can't they?
OFF is a fantastic weird game that I can't really do justice with a simple description and what's biggest weakness is actually being an RPG;
LISA is a fascinating tale of the worlds worst dadguy and the human psyche in a fucked up world that uses its mechanics to advance the plot in interesting (and equally fucked up) ways;
A Blurred Line may not have held up well over a decade later but for its time it was a phenomenal product and one of the best made with its system;
Major\Minor is a goddamn trainwreck that decided that making a Furry Visual Novel in RPG Maker was a great idea (and it was… just not for the reasons the developer thought);
Ib is straight-up one of my favourite indie titles period for so many reasons that we'd be here all day talking about it.
Y'know, just to name a select few. If your Favourite RPG Maker Thing isn't there, then don't worry; it's there in spirit.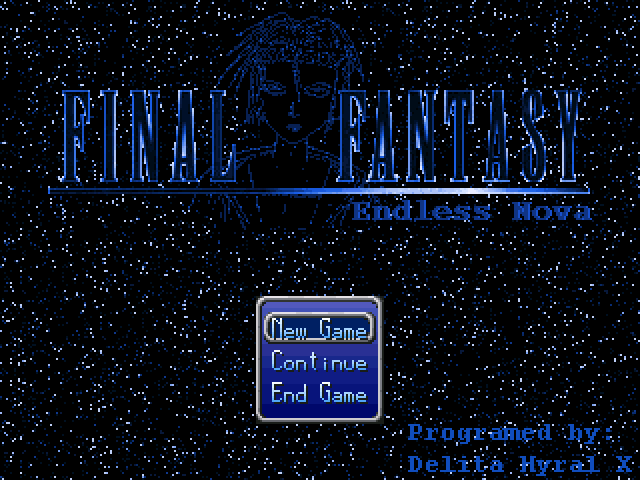 Final Fantasy Endless Nova is never going on that list.
It was created in RPG Maker 2000 and released in 2002. It's a hodgepodge of blatant plagiarism, shit MIDIs that are ALSO blatant plagiarism, attempts to pretend to capture the spirit of Final Fantasy (while missing the mark by a mile), some of the most generic and yet simultaneously goddamn awful writing imaginable and, uh… It also tries to be a SaGa game, technically.
Reviews as recent as January this year compare this favourably to all RPG Maker games period, as well as actual Final Fantasy games. And not the bad ones like 3(DS). I don't even know. Perhaps you do!
I doubt it though; you haven't played this game and there's a reason for that. A very good reason.
~
Contents:
Prelude
The SaGa Begins
Sewerside
Sho Me A Way Off This Rock