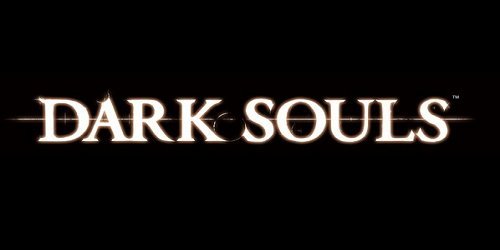 What is Dark Souls?
Dark Souls is a franchise of action-adventure RPGs created by From Software. While renowned primarily for its difficulty, this series is defined by:
Meticulous level design
An in-depth combat and RPG system
Purposefully slow-paced gameplay
Mysterious storytelling
A dark, depressing atmosphere
An overall theme of faded grandeur. To borrow a phrase from Penny Arcade, you get the feeling that you're sifting the ruins of empire.
The game is third-person action. There are a lot of things similar to it these days (Necropolis, Salt and Sanctuary, Lords of the Fallen) but here's the best way to think of it if you haven't played it before: Think if Devil May Cry was a lot slower and more strategic, and you couldn't cancel out of anything. You had to think about the moves you were going to make ahead of time, almost like a strategy game. This is, fundamentally, what makes the series so difficult–you're stuck with your choices.
There's technically an archery system and a magic system, but I highly recommend making a melee character your first time around–that's where the real action is.
These games are primarily single-player, but have several different systems of player interaction.
If you're in online mode, other players can leave messages on the ground that have a chance of showing up in your world and warning you about danger (or luring you into some). These messages are built from pre-built phrases and therefore tend to be cryptic.
You can also play co-operatively with other players. You usually have to consume an item first–in the original Dark Souls, you have to consume an item called "Humanity" and then select "Reverse Hallowing" at a checkpoint (called Bonfires).
You can also invade other players worlds by force, trying to kill them along with the monsters, or duel them honorably by leaving a mark on the ground to do so. PVP in this game is janky, to say the least, but it has a pretty dedicated following. I recommend Dark Souls 2 or 3 for PVP, there's too many problems with DS1's PVP IMO.
Why should I play these games?
The most common thing people mention about the Souls series is how hard it is. I really don't like that. The games are difficult, and the difficulty is an important part of them, but what makes them interesting is their attention to craftsmanship and detail. Overall, the games make you feel like you're living in a world that's moved on, where the great events of history are long behind you. No great catastrophe or villain ended things–time just moved on. The overarching theme of every Souls game is that you're a straggler in a world that's run out of heroes and armies. Even the monsters you fight are just living on the fringes. I have never played a Fallout game that communicate the sense of living post-apocalypse better than any choice from the Dark Souls series.
What Dark Souls games are there?
There are three games in the series, all available on Steam!
Dark Souls: Prepare to Die edition comes with the Artorias of the Abyss expansion. It's really old now and only costs $20! It's also available on PS3 and Xbox 360.
Dark Souls 2: Scholar of the First Sin comes bundled with all available expansions and changes some aspects of the game (changing monster placement or adding new monsters) in ways most of the fandom agrees with. You can also get the original Dark Souls 2 with all available expansions for the same price. Having tried both, I highly recommend Scholar. It's available for $40, and also available for PS4, PS3, Xbox One, and Xbox 360.
Dark Souls 3 does not come bundled with any expansions, but a season pass is available. Currently there is only one released expansion, Ashes of Ariandel, but a second, The Ringed City, is set to release March 27th. It's available for PS4 and Xbox 1 as well.
Demon's Souls is the spiritual prequel to the series, unfortunately not available on Steam–it's a PS3 exclusive. I wouldn't recommend starting on this one, it's a great deal more punishing than the core series. You can probably find a used copy on the cheap.
Bloodborne is the spiritual sequel to the series, also not available on steam–it's a PS4 exclusive. You can find a copy of this cheap as well. Bloodborne has a lot of core differences from the Souls series–the gameplay and combat is much faster, the setting is more Victorian Lovecraft than Dark Medieval Fantasy, and the RPG elements are toned down significantly, placing a heavier focus on the action. There is DLC available, called The Old Hunters. It's a lot more directly out of Lovecraft than the series is, complete with an Innsmouth-esque level.
Where Should I Start?
I highly recommend starting with either the first Dark Souls or Bloodborne.
Dark Souls 1 is cheap, available on PC, and shouldn't be too rough on hardware.
I highly recommend getting the DSFix mod if you get this game on PC, it solves a lot of framing issues and lets you play with the graphics a lot more than the vanilla version.
Bloodborne you can get used for around $20 on Amazon. I'd only recommend starting with this if you already own a PS4, since that's a pretty hefty price of entry if you haven't tried the series yet. While the gameplay is vastly different than the rest of the series, it gears you to a certain way of playing the game that makes the rest of them more fun. Hbomberguy did a freakishly long video on exactly how it does that.
P.S. This is my first time trying to make a thread like this, please let me know if I should add anything!