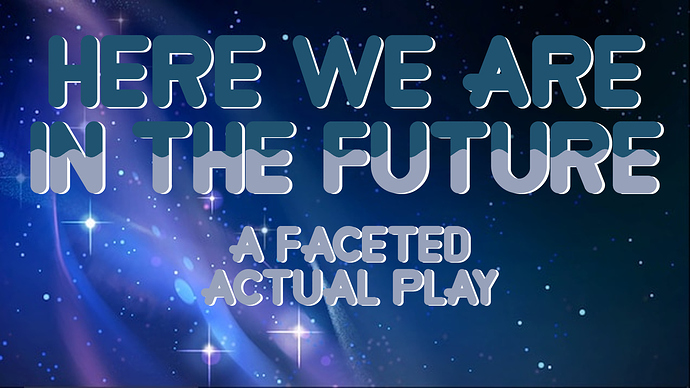 What is Faceted?
Faceted
is a pen and paper game created by dijon du jour and myself, set in the world of
Steven Universe
. Players create gems by selecting a role and two moves; its intentionally easy and quick to make characters so that you can jump right in. The entire system rests on the extremely powerful and versatile Powered by the Apocalypse engine, which promotes a narrative first approach to games.
So what is this, exactly? A playtest or an actual play?
A little of both, honestly; I'm running a campaign of the game, but we're still working out the kinks and somethings are going to change from session to session.
Can I have a copy of the game? Please?
Good news, person I made up for this, Faceted is available to download right here! Furthermore, Faceted will be free to download until the end of time.
Update Schedule
Updates will be posted every Monday, usually by 7 pm Eastern.
Cast
Gabe Candela is the half-human son of two gems; his mother Bezoar gave up her physical form to become half of Gabe. Bezoars are known for being clean freaks and have a compulsive need to make things neat and orderly; Gabe has decided to buck the trend and is very, very into the crustpunk lifestyle. His weapon is, appropriately, a vacuum. Gabe is played by dijon du jour.
Lab is the half-human daughter of an unknown set of parents; as an orphan she is taken care of by the entire ship and in return she repairs and maintains parts of the ship. Her gem is a Labradorite, which drives her to create robots and other machines. Her weapon is a kazoo, of all things. Lab is played by Sanguinary Novel.
Tangerine Dreams is a magical girl (also a half-gem); she's very into anime, very co-dependent, and has decided Lab is her "pink." When she's not working on her cosplay, she's trying to find the darkness and defeat it (or maybe befriend it). Her gem is Citrine and her weapon is a combat frisbee, which really do exist, probably. Tangerine is played by Sachibelle.
Season One
Character Creation
Episode 1
Episode 2
Episode 3
Episode 4
Episode 5
Episode 6
Episode 7