There's this television show I just have to tell you about. It's called the Young Pope. It's about Pope Lenny, a pope who is so young. Pope Lenny has some new, fresh ideas about how to do things in the Vatican that the old fogies just don't understand. In this thread, I want to share the joy this absurd show gives me with the world. This is The World's Only Popreciation Station.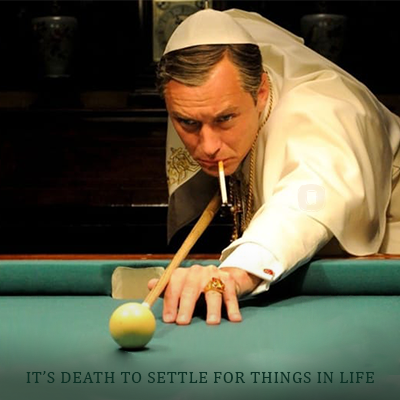 What's this show about?
The Young Pope is a show about a Pope who is very young. The Young Pope does the following wacky stunts:
Demands Cherry Coke Zero every morning
Has a pet kangaroo he lets roam the Vatican
Smokes constantly
Has a make-over montage set to I'm Sexy and I Know It
Forces the cardinals to kiss his feet
Threatens to throw an old man in quicksand
Drops a baby
Sends his enemies to Alaska
Refuses to vape
Juggles
Threatens the prime minister of Italy
Volcel
Gives a priceless bible to an infant
Says the most influential artist and musician of the 20th century are Banksy and Daft Punk
Smells strangers
Doesn't believe in God
Used God to murder a nun from across the world
Forced a nun to chew a mint before speaking to him
Sits underwater for, like, three solid minutes
Hates Femen but is immediately cornered by them
Tells a man he crippled to try hand cream
Made the entire staff of a fast food restaurant wait outside while he ate
Shames a man over FaceTime
Dies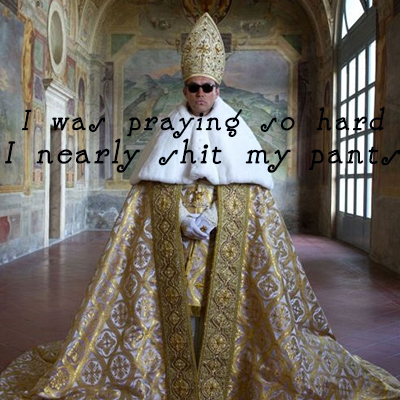 What's this show really about?
It's an unsubtle comedy-drama. Pope Pius is a radical conservative Pope who seeks to expand his power while feeding his ego, It's aware of how dumb it is and plays into that, making it better than 95% of other Man Easily Manipulates Everyone style shows. There's not a ton of depth that you wouldn't get elsewhere, but it's excellent popcorn television, kind of like American Horror Story. It was made for Italian audiences and aired on Sky Alantic in the fall. However it is airing on HBO every Sunday and Monday at 9pm for American audiences.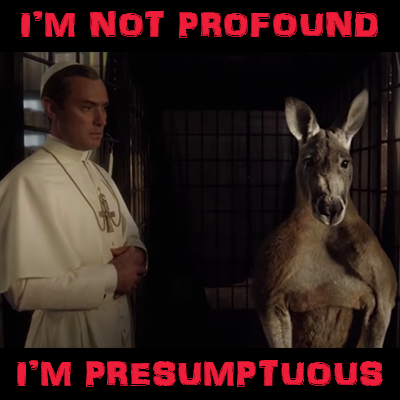 FAQ
Does the Pope fuck? No.
How young is the Young Pope? 44.