Let's Play Sekiro: Shadows Die Twice - Episode 7 - Medicinal Beef
Warning for animal cruelty and flashing lights in this episode.
We are now on our way to Ashina Castle proper, before that we need to get past the beast guarding the gates of Ashina Castle. A strange creature, which shows the inhumanity of man and other such concepts that like to play upon contradictory terminology. From the Tengu we get a new skill tree that is incredibly useful for deflection, we meet an NPC, and get a small intro to the castle. Do not forget to kill the short guys with basket hats, they're important if you don't you'll miss the Ashina Text.
Characters Introduced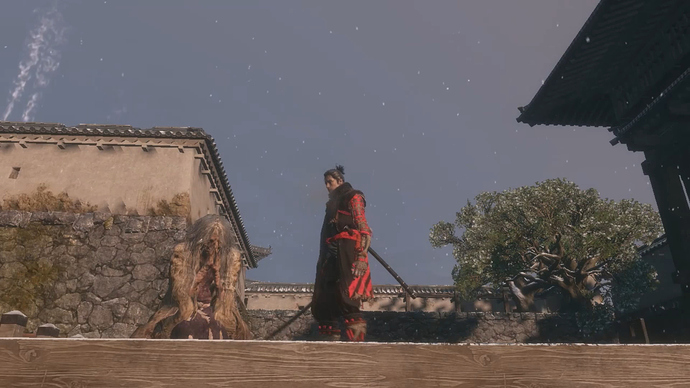 Rice Oracle