Hi! I uh… started recording for the next update and got most of the way through a big cutscene before I remembered something. Remember how I said earlier that I had already named the main character Akira Kurusu (but he will always be John Persona in our hearts)? Well, there's something else I need a name for: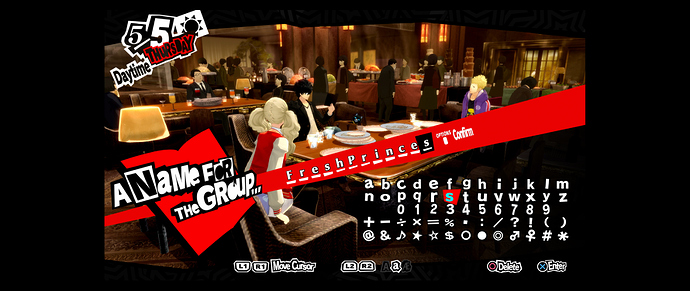 It's 12 characters, and I don't think you see it anywhere except the online mode and the status screen.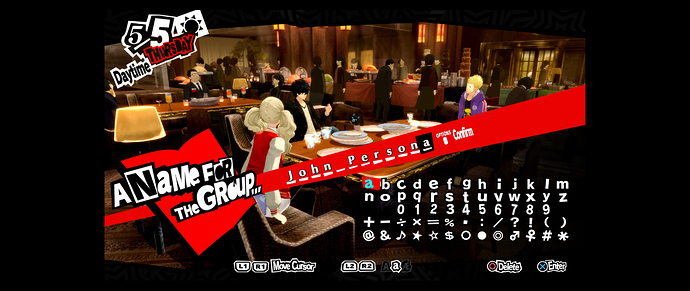 John Persona fits with spaces.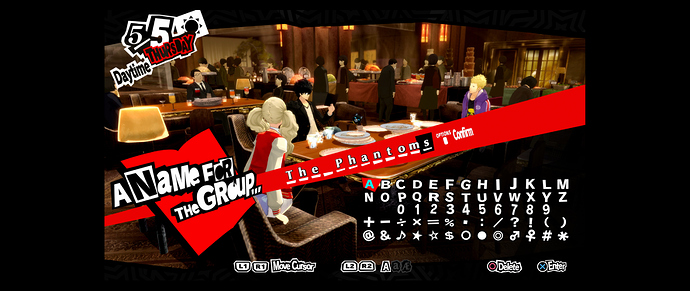 I'll mention in this the update, but the default name is "The Phantoms" and is kind of a reference to Soul Hackers, which featured a hacker group by the name of "The Spookies" who had a ghost as an emblem.
I'll need a few days to work on the update up to the naming point since it's one gigantic cutscene, so you'll have until… let's say Sunday to come up with one.
On that note, the first P5D stream will be next Saturday, 09/25. I will be accepting co-commentators.